Who Are We
Presenting excellent quality of Spices and Vegetables including Onions and Garlic Products (Dehydrated Garlic Powder, Dehydrated Garlic, Roasted Onion, Dehydrated Pink Onion Granules, etc.) Tanisi is a well-established company in India. With a lot of success in the Indian market, Tanisi finally stepped into the international market.
Understanding the increasing demand for on-the-go and processed food products, busy lifestyle, increasing disposable incomes, growing demand for canned meat products and seasonal fruits and vegetables, and the thriving food industry, Tanisi is expanding to cater to the demand and preferences of consumers. We have always believed in serving our clients with the finest quality products from our manufacturing base in Gujarat. We strive for excellence and always work towards market disruption.
Vision
With a taste that titillates your taste buds, we aim to bring about a class of ethical expertise that sets our business relations on the right path. We wish to establish a global network of satisfied clients & to provide 100% natural & healthy produce to the world. We are devoted to our clients and follow professional and ethical business standards. We source with responsibility and give back to nature and farming communities. We have an absolute commitment to quality.   
Mission
We intend to create consciousness and create more opportunities for sustainable farming and employment. We are ensuring a better tomorrow for our farmers. With adept expertise at enhancing flavors of natural nutriments, we aim to break the past confines and set a new caliber in our business segment.
Why Choose Us?
Enjoy the freshest, natural dehydrated vegetables, spray-dried fruits, and spices & seasonings from us!
By serving stringent quality standards, we attain your expectations. We serve our clientele with timely delivery to avoid any business loss by providing reasonable rates. In our journey to save the forests, we make sure that all the paperwork is reduced for a smooth service experience. You will receive quick response pre-sales and post-sales from our team.
• 100% Natural • Round the Year Delivery • GMO-Free • Premium Quality and Competitive Price • Customer satisfaction Guaranteed • 24/7 Customer Support • Timely Delivery • Quality Assurance • Private Labeling • Advanced Machinery • Comply with Importing Company Norms • Hassel-Free Export Process
TRUST
We are BRC, FDA, HALAL, FSSAI, and APEDA certified. We work ethically and as per the highest standards required and expected, keeping in mind the interest of our clients, making sure that the quality standards are not compromised.
QUALITY
We always try and set high benchmarks for our company. The finest quality of raw materials is procured and directly sent to our processing units. We use advanced machines for sorting to eliminate contaminants and admixtures.
EXPERIENCED
With 30+ years of industry experience and an in-house broker, our team is here to help and answer any queries you might have.
The Corporate Ethos
Tanisi Incorporation has its own story and authentic, considerate values that not only highlight the team's culture, but drive the team to take a deeper dive into our processes and emerge with a wise status quo.
The Work Philosophy
To be a 'Tanisi' member, it is not enough to find ways of making immeasurable profit every time. The Tanisi team members are encouraged to take a stand and be individualistic on their own, rather than live a minimalistic work life.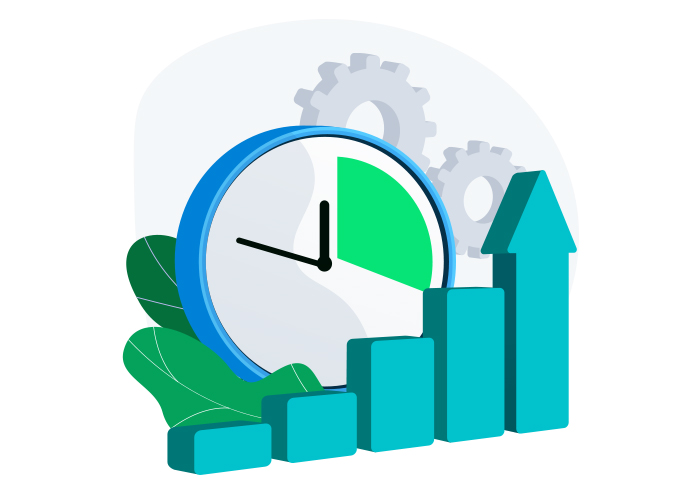 Performance Matters Here
We see business processes through a lens that not only considers financial well-being, but gives equal credit to team efforts that make a company a reliable brand. We focus on our customers, their likes as well as dislikes, and maintain a vantage point suitable for all customer-centric situations.
Facing Challenges Head-on
Challenges are a building block of every great business, and our team acknowledges the same with courage and smart decision-taking abilities. We understand human connections and tend to them with an enthusiastic as well as a cheerful attitude!
Coping up with New-fangled Knowledge
The business tone we have set is that of an entrepreneur, where each team member is an individualist and innovative person! Staying updated with global business norms and being swift towards learning new ways for business growth is encouraged by Tanisi Incorporation.
Focused on customer welfare!
Here, we commit to one major value without any frills, i.e. customer satisfaction and welfare. Our product and humanitarian viewpoint concentrates on satiating the customer's desires, for which we do not follow any rocket science. We yearn to create blissful experiences for our customers!
The 'sponge' mentality
The 'sponge' mentality means an attitude that scrubs up all the useful information and retains the same to later use it to gain amazing results! Being curious, staying open to new ideas and perfect actions is highly appreciated by us.